ZOHO Email Checker extension
The Email Checker It automatically checks if the e-mail address is real or not. The Extension works with standard Zoho CRM modules: Contacts and Leads. Zoho Email Checker extension verifies emails of new Leads and Leads created or modified today.
The extension checks e-mail addresses of New Leads and Contacts, placed in fields "Email" and "Secondary Email". The result of verification is displayed in the fields "Email Status" and "Secondary Email Status".
3 easy steps to verify emails at Zoho .CRM
1. Install the Extension. Specify Zoho CRM access token
2. Enable email verification - The extension works with standard ZohoCRM modules "Contacts" and "Leads".
3. Check up to 1000 email/day - 50 emails for free, 1000 emails for paid extension.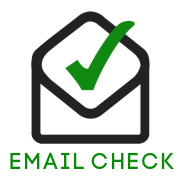 Possible statuses: 
SafeToSend - good quality email addresses to achieve the best deliverability and increase your email open rates
Real - the address is real, 
Fake - the address is not real or registered on the temporary email service.
Unknown - Sometimes receiving mail server responds very slowly or may temporarily be unable to process requests. In most cases, such emails can be re-verified after 5 to 10 minutes.
Out of - you are out of checks limit. Daily checks limit - 30 emails for free extension, 1000 emails for paid.
To restart the email verification, set the fields "Email Status" and "Secondary Email Status" in empty or "None" statuses.
Old video before new OAuth registration